INtroducing Ironhouse
The brewery/distillery/vineyard by the sea
TASMAN WHISKY
Our Tasmanian Single Malts are crafted oceanside, mere moments from where the sea floor falls away into the mysterious depths.
Distilled using the purest water, the highest quality locally grown barley and matured in the fresh ocean air
More info
Ironhouse Tasmania
"At the edge of the Tasman Sea, where the old droving hut Iron House once stood watchful, we carefully hone our craft. Mere moments from where the sea floor falls away into the mysterious depths, the dark unknown, we sow, grow, brew, distill and mature all facets of quality craft beer, southern climate wines and spirits on site.
Floating amidst the sea, in an endless parade of life, are stories and the battles that lie within them. This endless enigma, packed full of wonder, inspires us to create something unique, enticing and strangely familiar to compliment these tales…… Hence, we craft drinks for celebrating your best days and reflecting thoughtfully on your hardest. Ironhouse Tasmania is a Brewery, Vineyard and Distillery family-owned business situated on Tasmania's gorgeous East Coast. We are perfectly situated for visitors to explore the unique qualities and attractions of these regional areas whilst enjoying what we have to offer. Surrounded by epic surf, untainted sky, rugged mountains, and spectacular beaches, Ironhouse truly sits in paradise.
We began business 15yrs ago, with the creation of the Vineyard, its vines being sown, and the Brewery being installed with its first craft beers produced soon thereafter. 8yrs passes and a hybrid still to produce spirit was installed, with our first whisky washes laid down for maturation a few months later. The distillery was born and now produces many different expressions of spirit and Single Malt, the future is filled with dramtastic vision.
The perfect place for a beer, wine, gin, or a single malt whisky.
The little brewery, vineyard n' distillery by the sea"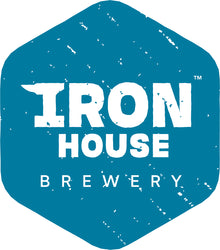 The Brewery
Est. 2007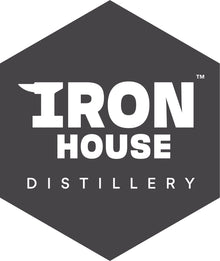 The Distillery
Est. 2015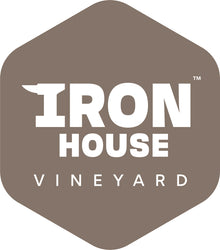 The Vineyard
Est. 2005
Ironhouse Distillery - Single cask Brandy Commercial
It is with pride we release our first of many great mini movie commercials to come from Tassie Visuals.
Our pinnacle distillate has been immortalised by Master Cinematographer, Photographer & Drone Pilot, Matthew Long, in this classy and visually gorgeous commercial.
Matthew chose us to highlight his skills, a marriage between technology and craft, talent and time. His videography skills have taken our lovingly created Cask strength Brandy to new heights in this stylish and sophisticated ad.
We've also added his BONUS Tasman Whisky clip that we will be using to show off the our much loved PORT CASK FINISH.

This clip was shot in the darkened depths of our Whisky cellar, and captures the rock n roll feel we bring to the Tasmanian Craft Whisky scene perfectly.
Enjoy !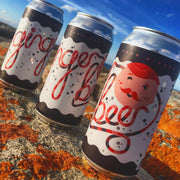 "Best Ginger Beer Around"
Paul Marriner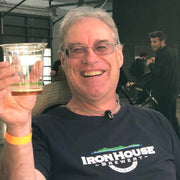 "All the Ironhouse wines I've tasted to date, Sauvignon Blanc, Pinot Noir and Sparkling, have been excellent!"
Jon Brew Price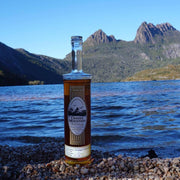 "Absolutely delicious lineup. Congratulations well done"
Eric Lahra
Ironhouse
White Sands Estate
21554 Tasman Hwy
Four Mile Creek
TASMANIA
Australia
7215
Tasting Room Opening Hours
Wednesday to Sunday 10am to 4pm

Resort Opening Hours
HOURS ARE CURRENTLY REDUCED DUE TO COVID-19
- Please bear with us as we navigate this unusual period in Tasmania
- We currently advise contacting a representative from White Sands for more infomation
*see below