Strange Omen Gin Gift Pack - 2 x 350ml Bottles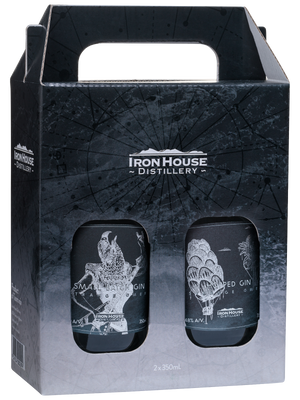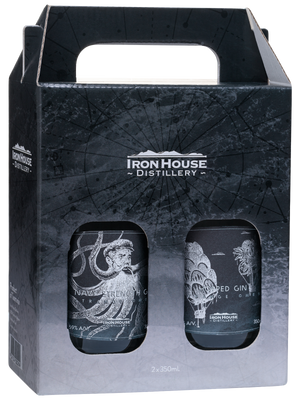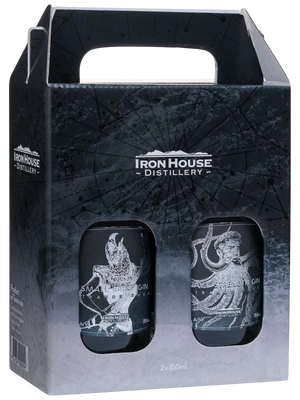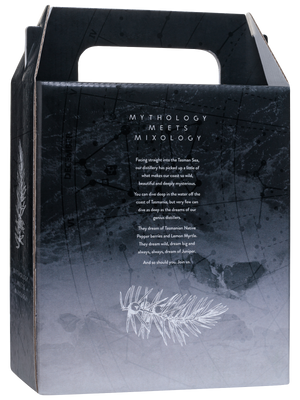 The perfect gift is Gin & the gift of Gin is perfect !
Would you like to try our Gin but can't make the choice between the 3 we produce well, we've made the choice easy, with our 2 x 350ml bottle gift packs !
Ironhouse Distilleries 'Strange Omen' Gins come in 3 varieties ;
- the Small Batch @ 45%
- the Hopped Gin @ 48%
- the Navy Strength @ 59%

and we've given you 3 different gift packs to choose from ;

- the Small Batch Gin & the Hopped Gin
or
- the Small Batch Gin & the Navy Strength Gin
or
- the Hopped Gin & the Navy Strength Gin


What better way to surprise your friends, congratulate a work colleague or even to impress that special someone than with the gift of pure Tasmanian craft gin.

The gin is produced using a grape spirit and a combination of botanical aromatics. These including juniper berries, coriander seed, whole oranges, caraway seed, liquorice root, Tasmanian lemon myrtle, wild pepperberries and,of course, pure Tasmanian grown hops. The serious gin lover should prepare themselves for a taste of epic proportions. Unrivalled in style and flavour with huge citrus herb aroma, a mysterious butterscotch hint and a sleek smooth finish, this gin is produced completely at our East Coast Tasmanian distillery from the ground up. No purchasing in spirit from another source and giving it flavour here, its pure Tasmanian, made by us for all to enjoy.

Completely natural and 100% Tasmanian made !
It is against the law to sell or supply alcohol to, or to obtain alcohol on behalf of, a person under the age of 18 years.
All prices are in AUD. © 2017 White Hot Industries / Iron House Brewery. ALL RIGHTS RESERVED | LIQUOR LICENCE: 71208162 | ABN: 12009524172